About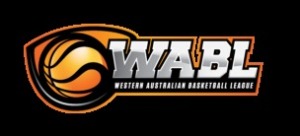 'The Western Australian Basketball League aims to provide a state-wide premier junior
competition which develops players, coaches and officials. The League seeks to meet the high-
level competition requirements through accessible education and training, while promoting
positive mental, physical and emotional outcomes'
The Western Australian Basketball League (WABL) is WA's premier junior basketball competition catering for players in the following age groups: U12, U14, U16, U18, U20 and Open Age (D- League)
The WABL introduced divisions graded depending on ability. This process has been progressively phased in year to year and in 2022, U12, U14, U16s and U18s will all be graded at the WABL Grading Tournament (last weekends of February and first weekends of March).
Games are played on Sundays over an 18-week home and away season where every team plays each other twice, plus three weeks of finals.
The season generally commences in the last weekend of April with finals finishing at the end of September.
The WABL is currently comprised of 13 Basketball Associations from both the metropolitan and country regions extending from Joondalup to Southwest (Bunbury).
WABL Basketball is highly competitive with increased expectations on players. WABL players are expected to listen with a focus on learning to improve their basketball skills and knowledge.
Most players enjoy this challenging environment and thrive as a result of it; however, it is important to note that there is generally higher expectations and more pressure than in domestic basketball.
Other important differences include:
No guarantee of selection – Trying out for WABL basketball does not mean the player is guaranteed placement in a team, and placements cannot be appealed or disputed.
Roles – Players can be allocated specific roles in the team based on their size, their abilities and that of their teammates. They often don't have the opportunity to play in all positions in a game situation.
Court time – Players are not rotated evenly as is often the case in domestic. Players will have more or less time on court during the game, depending on a number of factors including skill level, match-up to opposition players, participation, attitude, behaviour and attendance at training and performance in games
WABL Basketball is a year-long commitment:
Try outs are held in October/November. There are 3-4 tryout sessions for each age group and teams are then selected by the selection panel and age-level coaches.
November & December is State Championships and is part of our WABL selection process.
November to March (excluding school holidays) is pre-season training with practice games, pre- grading and grading games to determine the appropriate competition grade for each team.
April to August (excluding school holidays) is the competition season, where teams alternate playing home and away on Sundays, travelling around metropolitan Perth and regional WA which may include overnight stay as required.
September is when finals series are played to determine the winner at each level of competition. Travel to different locations is required
All players and parents/guardians must be prepared to meet the following commitments:
1. Weekly Commitments:
Sunday game, home or away dependant on fixture
2 x Mid-week training for 1 to 1.5hours on a scheduled evening
2. Tournament Weekends (All are compulsory):
State Championships in November/December
Grading Tournament in February
3. Domestic Commitments:
All players participating in representative basketball are required to also play junior domestic basketball at WBA.
Exemptions apply in certain circumstances (refer to WBA website).
4. General Commitments:
All players, coaches, parents and spectators must agree to abide by Basketball WA's Code of Conduct
There is a financial commitment for the WABL season. The fee structure will be set prior to try outs each year.
Players are expected to attend training and games even if injured
Players are only permitted to train in WBA sanctioned training sessions for insurance purposes
For any major injury, including concussion, players are required to provide medical clearance prior to recommencing training or games