WABL 2022 Team Announcements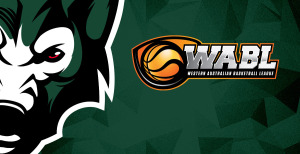 Congratulations to all our athletes who have been selected to play in a Wolves team for Grading Season and WABL 2022. We were excited to see our teams get out and play hard during State Champs. We will keep working and improving, and trust that with our coaches, player improvement will be massive by the end of 2022. To the players that made a State Champs team but are not included in a team list below for WABL/Grading season, we appreciate your effort in trainings and games over State Champs. You all represented the Wolves very well. It is a great sign of the depth of our club that we had so many deserving athletes, but it does mean that we had extremely tough decisions on cuts that had to be made at every level. To the athletes that made it, congratulations again. Welcome to the Wolfpack. Let's get to work.
If you've been selected, these are your next steps:
STEP 1. You need to confirm and accept your roster spot. To do this, you need to:
Register and pay the Grading Season fees for the season by midnight the 21st of January using the link below. The fee for Grading Season is $94 per player. There will be a small additional fee collected by the team manager later that covers the costs of referees. To complete the registration, you must have paid. This will be a different format than registration for State Champs because BWA have changed their database to a new system, PlayHQ. You'll register for our club, and then we will assign you to your team on our end.
Agree to the players/parents code of conduct. The code of conduct for players and parents can be found in the links below. Within the registration process from the link above, you will need to agree to the WBA player and parent codes of conduct.
Fees information for all of 2022:

Grading Season (Due now in the registration above) - $94,

Plus a referee fee to be paid later

WABL Season - $465 (due later, prior to the WABL season)

Mandatory new uniform costs - $110 (due later, prior to WABL season)

New uniforms will not be here for Grading Season, but for WABL Season a bit later in the year, all players will need to have the new uniforms.
Players by agreeing to their spot on a Grading Season team are committing to also accept a position for WABL Season as well. Any player that pulls out from a team between seasons, will be removed from consideration for a spot in 2022-23 State Champs trials next year.

Your WABL coach will be in contact via email prior to the commencement of the training session to ensure that you have their contact information in case of questions or of attendance queries.
STEP 2.
Come to practice:
Practices start this Monday, January 17th. Each team's first training back will be their mid-week training. The training schedule can be found here:
THERE WILL BE NO TRAINING ON SUN 27 FEB!
*PLEASE NOTE - Any player who is deemed unfinancial to the association (i.e. has outstanding fees with WBA) will be ineligible to participate in Grading Season or WABL*
If you have not been selected for a team and would like feedback, email wabl@wolves.asn.au by January 28th, 2022, and ask for feedback. Include the player's full name and State Champs team in the email and we will get feedback to you within 2 weeks of your request.
Let's have a fantastic year of basketball. Welcome to the Wolfpack for 2022!