Coaches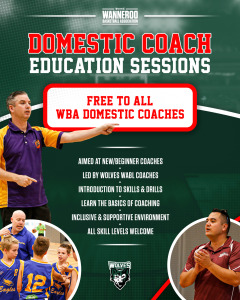 Free Domestic Coach Education Session
Another exciting coaching development opportunity from the Wanneroo Basketball Association.
Are you coaching domestic this season and looking for a bit of help and guidance for constructing a training?
The WBA is running a domestic coach education to continue our Winter Season.
Our next session of 2022 will focus on how to run efficient and exciting training for your players! Come join us on Sunday the 29th of May, 9.00 - 10.30 am, at Lake Joondalup Baptist College.
This Clinic is free for our current Domestic Coaches of all divisions and experience levels.
Please join our Coaching Coordinator, Jesse Pence for this exciting event
Please click here to register.
---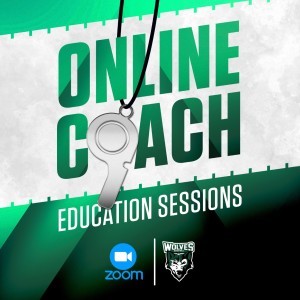 Welcome All WolfPack Coaches!
The WolfPack has provided some FREE, online coach development activities to provide our coaches an opportunity to learn some new concepts/drills/tactics from some very experienced coaches, both from within our club and also from top-level "special guests".
There is a series of interactive, online presentations on various topics for coaches to view in their own time.
Watch Coach webinars
Webinar 1: Charles Nix - WolfPack Way, Values & Player Attributes
Webinar 2: Andrew Summerville - How to coach, not what to coach
Webinar 3: Luke Brennan - Individual Defence
Webinar 4: Justin Schueller - Spacing & Movement in Offence
Webinar 5: Stephen Charlton - Coaching Journey
Webinar 6: Jason Power -
Injury Prevention & Performance Enhancement
Webinar 7: Tim Rendulic - Scouting
Webinar 8: Fraser Brown - Video
Webinar 9:
Gerard Hillier - Footwork, implementation and the use of the zero-step
Webinar 10:

Charles Nix -
Basketball Basics with our Fantastic Five